Explore the Aussie Outback and experience the red centre
The Aussie outback is a vast jewel in Australia's crown. Known for its red sand, its sheer expanse is something to behold.
From the city of Alice, to towering Uluru, you'd be wrong to think it's empty out here. On the contrary, it's a wonderland of rugged natural beauty. It's also a land of history and culture, where stories of the Dreamtime are told. Keep an eye out for ancient rock drawings and take time to hear the stories of the nation's first people.
Whether you jet in for a short stay or pack the 4WD for the road trip of a lifetime, you won't regret it.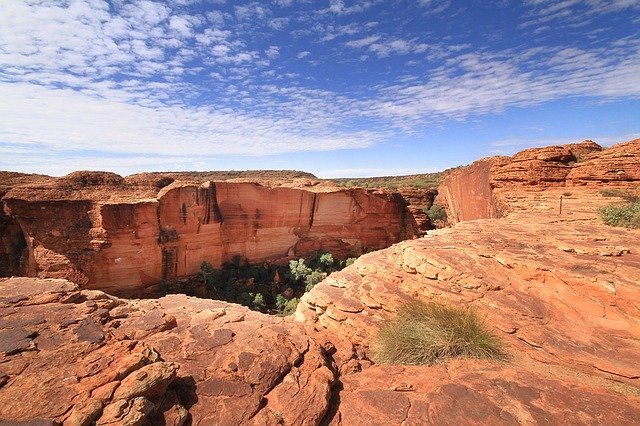 Often visited in a loop from Alice Springs, alongside Uluru and Kata Tjuta, King's Canyon is one of Australia's most spectacular natural landmarks. Unlike the cavernous
Read More »
Central Australia is challenging to visit on your own. The route from Adelaide to Alice Springs is remote. Subsequently you need a lot of equipment,
Read More »
LOVE AUSTRALIA? THESE POSTS ARE FOR YOU.