If you've made it here then your looking at holidays for singles over 30. Good on you! Trips for singles over 30 can be hard to plan. You're young enough to want to have a good time, but may not want to travel with a pack of just turned 18 year olds.
Solo holidays can be liberating. You can do what you like, when you like, however a little company is nice! Group travel is an excellent way to see the world without being on your own. Whether you are single, or traveling solo simply because your travel mates or partner are busy, then this post is for you.
We'll look at what to expect from group travel with Top Deck and what 30 something travel in a group is like.
---
OUR TOP DECK FOR SINGLES OVER 30 REVIEW
---
This post may contain compensated links which means, at no cost to you, I earn a commission. Read our disclaimer here.
Holidays for singles over 30s don't have to mean you travel solo.
I've recently come back from a Top Deck tour around Portugal and Spain and noticed that the usual '18- 35′ bracket has been increased from 35 to 39. That is because Top Deck realises that many of us in our 30s do want to join tours rather than go it alone and that we still have a sense of adventure and want to travel with likeminded people.
Whilst I see a lot of difference in my attitude to life compared to someone in their early 20's, the beauty of travelling with a range of age groups is that you get to experience the destinations from varying points of view and perspectives.
Being in your 30's often means your in an age of responsibility with work and life, and sometimes it is nice to spend your holiday being back in the mode of a 20 something. Mind you, I still need the sleep of a 30 something!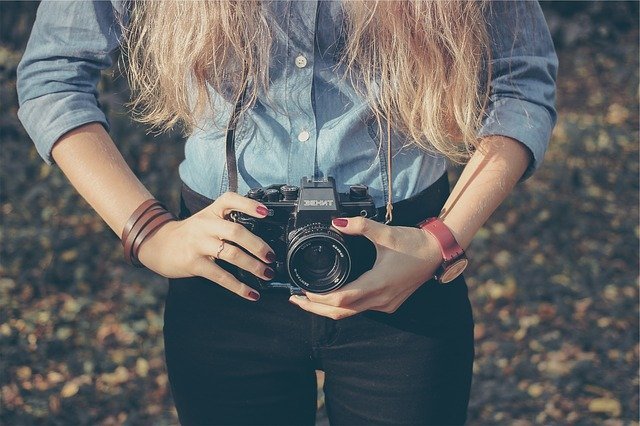 What if I'm the oldest one on tour?
I've been on two Top Deck tours in Europe now and I was the oldest on both. The first tour I was the oldest by far. It was a little like being on schoolies week at times, but the benefit of Top Deck is that there is plenty of free time to explore, so you can head off on your own, or sneak back to the hostel a little earlier than the party animals to catch a little down time, or chill out by yourself for a while.
I find that the front of the bus is good for my motion sickness, and also to have a relax and enjoy the scenery without someone who has had a big night falling asleep on me – unless of course you're into that! If you are a little tired, the front of the bus is usually less popular, so you most likely can spread out over two seats and nap in comfort.
The second tour I was on, was far more typical of the age spread the Top Deck usually gets. Most of my fellow travellers were mid to late 30s and I found very little difference in our mind set and stages of life. On both trips it was easy to make travel buddies, but on the latter, I got to know a group of girls really well and we were able to sneak back to the hostel together and enjoy our downtime shopping and sightseeing. After being away from friends for so long, it was a really welcome experience for me, and I forgot about the age difference completely.
What is the average age on Top Deck?
I am lucky not to have too many wrinkles yet and can still pass for being in my late 20's. It will be inevitable that people will start talking about ages at some point. If you are older than most, be prepared for some comments on the lines of 'it's so great you're doing this at your age'. I'll just bide my time and wait for them to hit 35 and realise that it is not old age! A positive attitude and an 'age is just a number' frame of mind, will certainly help to get you through this! Be prepared to be #inspirational!
The average age on Top Deck really depends on the tour. During the summer months European tours tend to have a younger demographic as many Australian's are on vacation from university and travel to Europe. Shoulder seasons can be better if you want an older crowd. Also consider booking a tour with a higher level of accommodation and price tag. The backpacking, camping and 'budget' end tours tend to attract a younger crowd.
Why consider Top Deck over Contiki?
Contiki is for party animals, G adventures travel by rail in Europe and miss many sites. Intrepid are expensive and Globus are for older people. When it came down to it, Top Deck had the right pricing, right destinations and right mode of travel. Sure, my first tour were very young and I found it a little hard to relate to many of them, but that was only one element of the tour.
At the end of the day, everyone is there to enjoy themselves, and you are there to see the sights. If you're not keen on hostels, you can choose hotel based tours and they even have some smaller more boutique trips to choose from as well. Both of my tours were hostel based and I am probably at the point now where I don't mind a hostel, but I would prefer a hotel!
TOP TIP | Book a hotel at either end of your tour for a little more comfort and privacy. Nothing feeds as good as a queen sized bed and a room to yourself post tour!
BOOK | Pre and post tour accommodation with Booking.com
Why I choose Top Deck for solo travel in my 30s
I've seen some amazing bucket list places and had some experiences of a lifetime thanks to Top Deck. They were a convenient, comfortable and fun way to get around and see the sites that I wanted to see. For me it was far less stressful than negotiating new countries on my own and provided me with the structure to have some alone as well as group time. I would definitely recommend them for people in their 30s – solo travellers as well as pairs or small groups.
---
RECOMMENDED POSTS