There are millions of Harry Potter fans out there looking for the perfect Potter Experience. Luckily when it comes to Harry Potter Melbourne, there are many authentic experiences to choose from. You might even say that Melbourne is the Harry Potter capital of Australia!
Harry Potter and the Cursed Child is playing exclusively in Melbourne, the biggest Harry Potter store has just opened and is the perfect place to immerse yourself and get all of your Harry Potter merch!
So join us as we say Accio (come here in wizarding language) and explore Harry Potter in Melbourne
---
WANDS OUT – LETS EXPERIENCE HARRY POTTER IN MELBOURNE
---
This post may contain compensated links, which means at no cost to you, I earn a commission. Read our disclaimer and privacy policy.
1. Enjoy a unique Harry Potter Melbourne experience at the Wizarding Room of Melbourne
The Wizarding room of Melbourne is a well guarded secret in the inner Melbourne suburb of North Melbourne.
It's the perfect Melbourne accommodation for those in Gryffindor and Slytherin houses. The property features two rooms. A double bedroom themed in the Gryffindor colours and regalia or the second bedroom is a little more sinister, featuring a dementor. (The latter being for those brave of heart or well versed in the Patronus spell!)
North Melbourne is an easy 5 minute tram ride into central Melbourne and is also walking distance from the CBD. The Wizarding Room of Melbourne is perfect for small groups or families who love Harry Potter!
The apartment usually rents out for $200 AUD a night which is fantastic value for a unique Harry Potter experience for up to 4 guests.
Plan your visit
WHERE: The suburb of North Melbourne is 5 minutes north of the central Melbourne CBD. Like all things mystical, you'll unlock the address when you book.
KEY FACILITIES:
Two bedrooms
Free WiFi
Harry Potter books and clothing
Free parking for one car
BOOK | A night or two at the Wizarding Room of Melbourne
2. Stay at the Wizards Suite at the Hotel Windsor
The Hotel Windsor, Melbourne oozes old world charm and is the absolute perfect location for a wizards suite. Located in the Melbourne CBD, The Hotel Windsor is the perfect choice for those who love to be in the heart of the city and close to all of the best Harry Potter Melbourne experiences.
The Wizard's Suite is the only of its kind, so you're in for a unique adventure when choosing this accommodation. The suite features a range of merchandise such as Harry Potter wands, art work and other magical items.
Guests are even given a special themed stationery kit to take home and remember their experience by. Perfect for all that 'owl mail' you'll be sending!
The Wizard Suite in The Hotel Windsor is a luxe experience that is essential for committed Potter fans.
Plan your visit
WHERE: The Wizard's Suite, The Hotel Windsor – 111 Spring Street, Melbourne
KEY FACILITIES:
One Bedroom Suite
King Bed
Shower Over Bath
Pillow Menu
Separate Lounge Area
Spring Street View
Walk-in Robe
Entrance Foyer
BOOK | Look at current rates for the Wizard Suite at The Hotel Windsor her
3. Explore Australia's largest Harry Potter store at Myer Melbourne
The entire basement of Myer Melbourne has been transformed into a Harry Potter wonderland. This ultimate Harry Potter experience spans 500 square metres and contains all of the essential Harry Potter Merchandise.
The Melbourne Harry Potter shop is the largest in Australia and most comprehensively stocked. It also features essential photo opportunities such as a Platform 9 3/4 so you don't have to hop on your Nimbus 3000 and head all of the way to London!
The Harry Potter Shop Melbourne is located in Myer, Bourke Street Mall in the heart of the city. Allow plenty of time for exploring because they've got all of the Harry Potter toys and merchandise that you're heart desires!
Plan your visit
WHERE: Harry Potter Store Myer Melbourne – 314-336 Bourke St, Melbourne
WHEN |
Monday – Wednesday 9:30am-7pm
Thursday – Friday 9:30am-9pm
Saturday 9:30am-7pm
Sunday 10am-7pm
COST: Entry is free so you'll have plenty of galleons to pick up all of the essential Harry Potter paraphernalia.
Want to ride the Hogwarts Express?
READ | Our guide to riding the Harry Potter Train in Scotland
4. See Harry Potter and the Cursed Child
Melbourne is the exclusive location for the Harry Potter and the Cursed Child play, Australia, so it is no wonder that Australian Harry Potter fans are flocking to Melbourne for this essential Harry Potter experience.
The two part, 5 hour play has received rave reviews worldwide and is currently one of the most popular plays in the world. Melbourne is the first city outside of New York and London to house the play making Melbourne a Harry Potter hot spot in the region!
There are Harry Potter tickets available until 2020 however the play is expected to continue for several more years.
If you're based in Melbourne you should consider entering the 'Friday Forty' lottery. Each week they release 40 tickets to every performance for the following week for just $40 per ticket, per part ($80 AUD in total).
After the show you can explore a little and enjoy the Eureka Sky Deck at a discounted entry price. Just present your Harry Potter and the Cursed Child ticket for 20% off.
Harry Potter theatre is the Princess Theatre – Spring Street, Melbourne
Plan your visit
WHERE | Princes Theatre – Spring Street
BOOK | Harry Potter and the Cursed Child tickets here
5. Find everything you need at the store of requirement
It's the first and original Harry Potter store in Melbourne. Whilst it may not be as big as its counterpart in Myer, there is no mistaking that the Store of Requirement is quintessentially Potter.
This Harry Potter themed shop features Butterbeer on tap and is the quirkiest Harry Potter shop, Melbourne for all of your wizarding needs!
Plan your visit
WHERE | The Store of Requirement – 6 Smith Street, Collingwood.
HOW | The store of requirement is located just a few minutes from the CBD in Collingwood. Take the 109 tram from Elizabeth street.
PLAN | The store is open:
Monday & Tuesday: 12pm-7pm Open for School Holidays only
Wednesday to Friday: 12pm-7pm
Saturday to Sunday: 10am-5pm
6. Enjoy the MSO Harry Potter concert experience
Harry Potter in concert is an incredible Melbourne Potter experience that everyone must enjoy at least once in their life. Each year the Melbourne Symphony Orchestra feature a different Harry Potter film and play the score live to accompany it.
Harry Potter live in concert isn't just a live orchestra and a movie, it's dressing up and cheering for your house – an immersive Harry Potter concert experience. Additionally, tickets are much less than to the Harry Potter and the Cursed child play and the duration much shorter.
The next film to feature is Harry Potter and the Half Blood Prince at Hamer Hall, Melbourne.
Plan your visit
WHERE| Hamer Hall, 100 St Kilda Road, Southbank
WHEN |
Thursday 18th October 7:30pm
Friday 29th October 7:30pm
Saturday 30th October 1pm
COST | Tickets range from $60 – $130. Concession is available.
BOOK | Book tickets for Harry Potter and the Half Blood Price MSO concert. |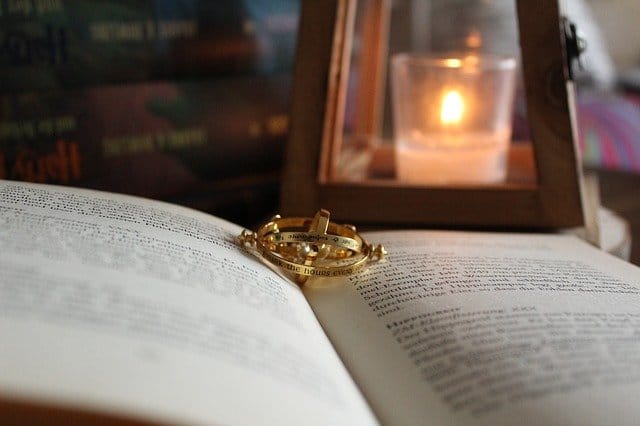 7. Pop into Spellbox in the Royal Arcade (Melbourne's own Diagon Alley)
Melbourne's laneways have long held their own mystery and The Royal Arcade is no different. Located inside the Arcade is Spellbox, an witchy shop that sells wands, charms and spells. It's the perfect place for witches old and new.
Additionally they also hold tarot and bewitching workshops if you're a mere muggle wanting to learn some witchcraft ways!
The store is almost opposite Australia's largest Harry Potter store at Myer.
Plan your visit
WHERE | Spellbox, Royal Arcade 17, 331-339 Bourke Street, Melbourne
WHEN | 10am – 6pm, 7 days a week
8. Test your wits at the Melbourne Harry Potter escape room
Melbourne has its very own Harry Potter themed escape room. Named 'Alchemy', Trapt have created the ultimate wizarding themed escape experience.
The experience can be completed in teams of 2 – 5. Work together to solve a series of riddles in order to uncover the elusive Philosopher's Stone – just like the movie!
The difficulty level is moderate, so it is a perfect experience for those new to escape rooms. The venue is fully licensed and an over 18s activity. It takes around one hour to complete the experience, with 50 minutes of that spent in the rooms.
Once you've completed the challenge, enjoy an alchemy inspired cocktail in the bar!
Plan your visit
WHERE | TRAPT – Basement, 377 Lonsdale Street, Melbourne
WHEN | Visit the Trapt website for up to date opening hours and to book
COST |
2 people – $43pp
3 people – $40pp
4 people – $38pp
5 people – $36pp
9. Find the best Harry Potter costumes, Melbourne, at the Little Shop of Horrors Costumery
To be an authentic witch or wizard you need to look the part. They have a huge range of Harry Potter costumes like Hogwarts robes and all of the best Harry Potter Halloween costume ideas!
Located in Mornington, around 1 hour from the CBD, the store also trades online. Not only is the store great for Harry Potter costumes Australia, they also hold Harry Potter themed classes. They run on weekends and over the school holidays and are a must for true fans.
Plan your visit
WHERE | Little Shop of Horrors Costumery, 6/1 Watt Rd, Mornington
WHEN |The Little Shop of Horrors Costumery is open:
Monday to Thursday: 10:00am – 5:00pm
Friday: 10:00am – 6:00pm
Saturday: 10:00am – 5:00pm
Sundays & Public Holidays Closed.
10. Dine like a wizard with the Alluvial Restaurant's pre-theatre Harry Potter menu
The Alluvial restaurant, at the Intercontinental Hotel, at the Rialto is offering a themed 2 course pre-theatre set dinner menu.
The set menu includes beef striploin, baby mandrake carrots, tomatoes, asparagus and toadstool truffle potatoes. Dessert is a treacle tart and sorbet. In true Harry Potter style, the tart is encased in a chocolate orb and a little sorcery (namely a little tap with your wand or spoon) is needed to reveal the tart incased inside.
Plan your visit
WHERE | Alluvial at Intercontinental Melbourne at the Rialto, 495 Collins Street, Melbourne
WHEN | 5:30pm – 7pm, 7 day a week
COST | $56pp for main and dessert or $66pp for main, dessert and 1 glass of house wine or beer.
BOOK | Make reservations for your Harry Potter dinner here.
EXPLORE | More dinner options nearby the theatre
11. Hold your own Tri Wizard Cup at the Sky High Maze, Mt Dandenong
Hold your own Tri Wizard Tournament finale (port keys and Voldemort optional!) at the Sky High Maze in the Dandenongs. Whilst this isn't an organised event, with a little imagination and perhaps even a friend to hide 'the cup; inside the maze, it makes for a great adventure. Costume up to make it that little bit more authentic!
The gate entry fee is $7.00 per car, $20.00 for a minibus or coach & $2.00 per motorbike.
Plan your visit
WHERE | Sky High Mt Dandenong, 26 Observatory Road, Mount Dandenong
WHEN | Monday to Thursday: 9:00am – 10:00pm
Friday: 9:00am – 10:30pm
Saturday: 8:00am – 11:00pm
Sundays and public holidays: 8:00am – 10:00pm
12. Play a game of Quidditch with the Victorian Quidditch Association
Founded in 2011, the Victorian Quidditch Association holds regular quidditch matches for muggles.
To make the game playable for muggles, there are no flying bludgers or Golden Snitches. However there are broomsticks, balls and hula hoops as goals. The game is a sort of a cross between rugby, dodgeball, hide-and-seek and is a lot of fun!
Key Details
WHERE | Matches are played at Fawkner Park, 22-88 Commercial Road, South Yarra
JOIN| Find out more here
13. Test your knowledge at a Harry Potter trivia night
A trivia night is one of the easiest and regularly held Harry Potter events Melbourne. Check out Evenbrite for an upcoming Harry Potter trivia night, Melbourne. Additionally in April 2020 there's also a Wizarding Show Quiz of Harry Potter being held at the Show Grounds in Melbourne, Bendigo and Geelong.
14. Learn to brew potions at the Wizard's Cauldron
Always wanted to learn how to mix potions? Then this experience is for you. These adults only lessons are perfect for witches and wizards wanting to learn to brew.
You'll done a robe for this simmering 90 minute experience and learn the ancient art of potion making. Your potions master will guide you in concocting good (and evil) potions. Complete challenges to unlock new ingredients and create new potions in this hands on experience.
PLAN | The Wizard's Cauldron, Thursday 9 January 2020 and Friday 10 January 2020
$54.84 including booking.
This event doesn't have current booking dates, however keep your eyes open as Melbourne returns to Covid Normal and events return to our mythical city.
15. Have a drink at Melbourne's version of the Leaky Cauldron
Use the wand that chose you at the Store of Requirement to tap on the brick wall and reveal this secret bar hidden beneath Diagon Alley..uh..we mean Beneath Driver Lane bar.
This bar is located within an old bank vault. It features booths under brick wall arches and is candle lit too. It ooze Harry Potter atmosphere and is as close as you'll get to the Leaky Cauldron in Melbourne.
Weekends feature live music.
Plan your visit
WHERE | Beneath Drive Lane Shop 3 Driver Lane Melbourne
WHEN | 5pm – 1am, Tuesday to Saturday.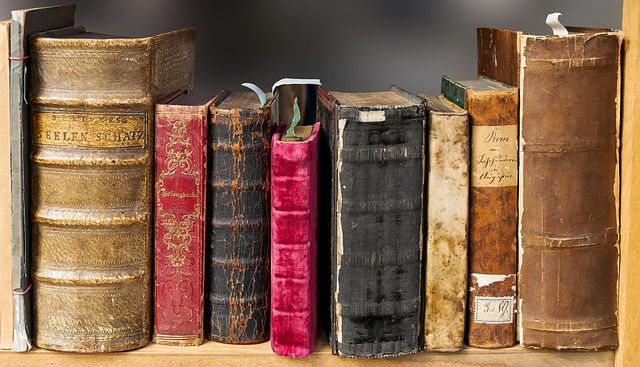 16. Indulge your inner Hermoine at the Kay Craddock Antiquarian Booksellers
Harry Potter is not just the man himself. What makes the story so great are the myraid of rich characters. When looking for a favourite, you can't go past Hermione.
You'll be in true Hermoine heaven at Kay Haddock Antiquarian booksellers. They sell books dating back to the 15th century. There's so many books to see, it'd honestly be hard to drag Hermione out!
The store also features small owl statues that are hidden throughout. See if you can find them all, or perhaps conjure a summoning spell to speed the process up!
Plan your visit
WHERE | Kay Craddock Antiquarian Bookseller
The Assembly Hall Building, 156 Collins Street, Melbourne
17. Conduct some Harry Potter inspired alchemy at the Croft Institute
Could it be the halls of Hogwarts, a dorm room or the potions room? It's all up to your imagination really. What's for certain is that there'll always be a potion or two being mixed up.
Featuring science lab theming and with the bar menu consisting of custom made cocktails, there's no doubt you'll be sipping on a Potter inspired cocktail in no time.
Plan your visit
WHERE |  The Croft Institute 21 Croft Alley, Melbourne
NOTE | The Croft Institute is currently closed and looking for a new premises.
Have the best Harry Potter experience Melbourne has to offer
Whether it is an organise Harry Potter experience, a venue with Harry Potter vibes or even you using your imagination a little, Melbourne is certainly the place to experience Harry Potter in Australia.
Exclusive experiences include the Harry Potter play, however if you can't get Harry Potter musical tickets we've shown you plenty of experiences with a range of budgets.
So it's here we say 'nox' and extinguish the lights in our wands and head out to explore!
---
PLAN YOUR MELBOURNE TRIP